Do you want to transport a horse? Do you already have a trailer, but are clueless about using it? Not sure what the rules for transporting livestock are? Wondering how to get your horse used to travelling on a horse trailer? In our previous blog post we provided helpful tips on choosing a horse trailer. In our current blog post we want to give our readers some useful tips for using it.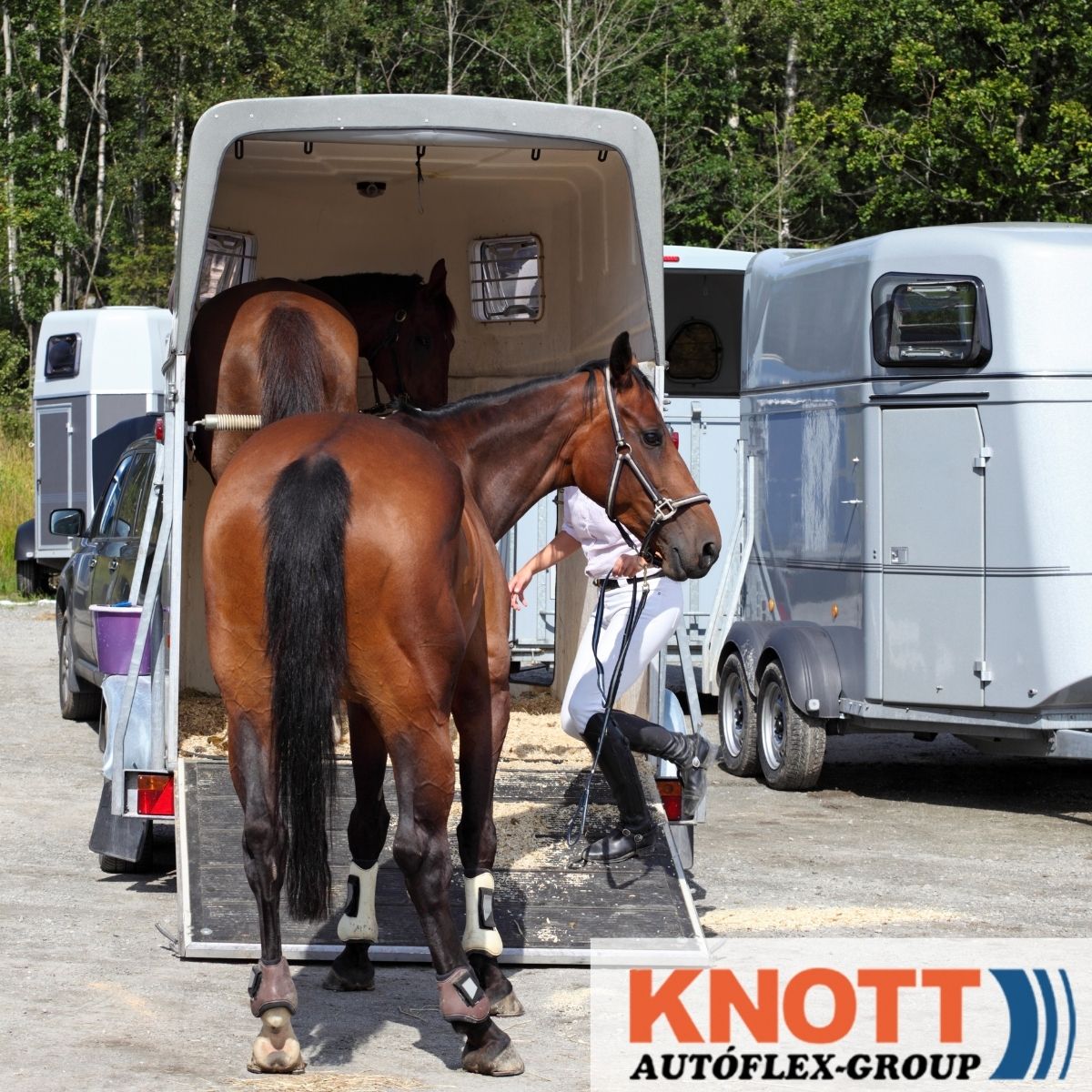 What rules apply for the transport of livestock?
If someone transports livestock for commercial purposes, a special certificate is required to be able to transport animals. Regulation 2005/1/EK applies to the transport of livestock, which was enforced in Hungary by decree 88/2008 7.18.FVM (Ministry of Agriculture).
However, if your transportation is for sports, recreation or veterinary purpose, the presence of an animal transport certificate is not required.
How to get your horse used to travelling on a horse trailer?
Whether we are talking about a racehorse or a horse for recreation, there may be times when your four-legged pet needs to be transported. It is better to prepare for this and train your horse to travel on a horse trailer.
How to get started? Many people try with feed which can work for a short time, but unfortunately our mounts will not always cooperate. It is important to develop a methodical cue system that helps us and the horse to work together under all circumstances. Hippologists, equestrian trainers, horse trainers and horse transport phobia specialists are there to help you with this.
Transport your mount on a suitable vehicle.
Make sure that your horse trailer is safe and well equipped. Before you depart, check the condition of the tires, the lights, the platform of the horse trailer and the condition of the ramp. How can you protect your horse from injuries on the road? Use transport boots on the legs and put tail guard or bandage on dock.
In all cases, an experienced driver should drive, as sudden braking and maneuvers should be avoided. The horse trailer is prone to tipping over as its centre of gravity is high.
What other tasks do we have in connection with inspecting a horse trailer? We have dealt with this in detail in a previous blog post.
Before you depart, make sure everything works perfectly on your horse trailer. If you need any Autóflex-Knott trailer parts, you can buy them in our webshop or order them at rendeles@autoflex.hu or at our domestic sales line at +3676502058.