What characterizes Autóflex-Knott products? Our trailer parts are of the highest quality possible coupled with unique functionality. All of our products are constantly being developed to meet your expectations. Of course, this is no different in the case of mudguards. What improvements have we made? Read on.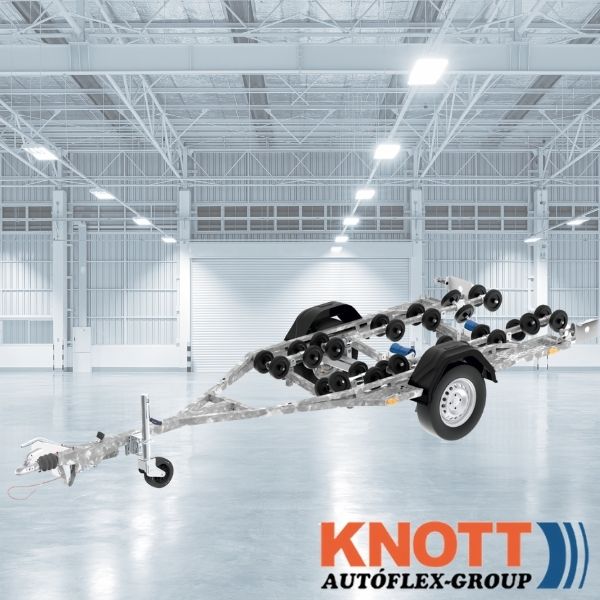 Our innovative mudguards for trailers
We have recently developed our latest plastic mudguards, as we want these products to meet your needs in every way. The innovative shape fits perfectly with the chassis design. And that is not all. Along with the mudguard we have also developed a mud flap which is very easy to install thanks to the use of a special groove. Not to mention that the mud flap fits perfectly into the cross section of the mudguard.
What color mudguards do we offer? They are available in orange, silver, red, black, blue, dark grey and light grey colours.
Using our new type of mudguards for trailers in pictures
Below is an example of using our new type of mudguard.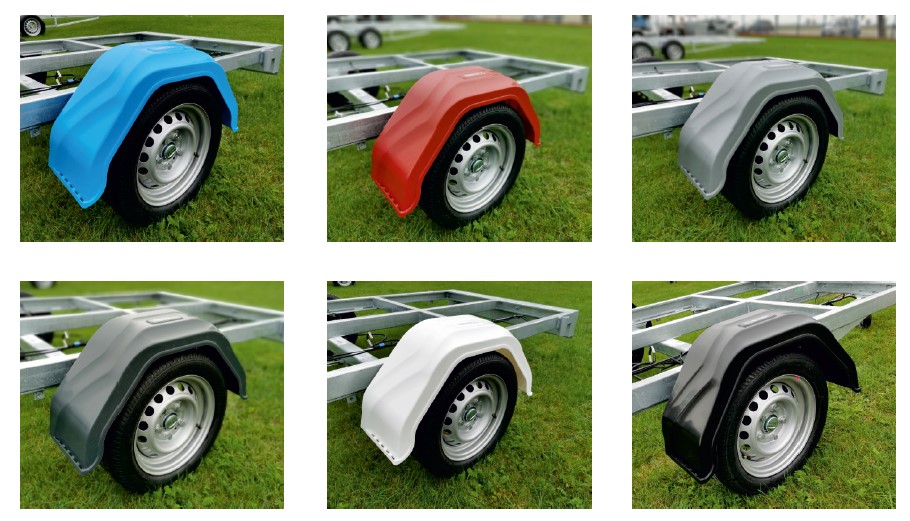 Practical improvements for trailer manufacturers
There is an area in the middle of the mudguard where the trailer manufacturer can put its logo. In addition, the innovative design of the mudguard allows for more parts to be packed together, making it easier to transport and store.
You can buy our new kind of mudguard in our webshop soon. In the meantime, read our previous blog post about choosing the ideal trailer.
If you need any Autóflex-Knott trailer parts, you can buy it in our webshop or order it at rendeles@autflex.hu or at our domestic sales line at +3676502058.