It will save you a lot of unnecessary and annoying moments if you know how to choose the ideal trailer. Why is it worth buying a trailer which has passed the roadworthiness inspection? On the one hand, this can preclude us from buying a home built one. On the other hand, we can make our job easier, as a trailer must meet a lot of regulations in order to pass the roadworthiness inspection. What happens if we have to take care of the inspection ourselves? We are looking for the answer to this in our blog post. Read on.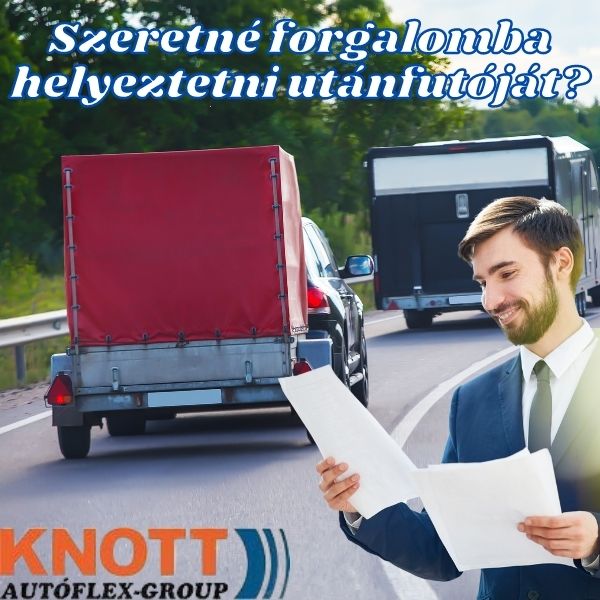 If you are buying a brand new trailer, be sure to ask the service station to help you with the registration. You will not have any problems with it, as they will perform the roadworthiness inspection. In addition, you will also receive the type approval certificate and they will handle the duty and the official procedure for us.
What do you need for the registration if you are an individual?
Only personal data, the tax ID, the sales contract, the purchase invoice and an authorization for the service station.
In the case of companies what other things are to be expected for the registration?
A company statement and a copy of specimen signature must be attached to the authorization, the sales contract and the invoice confirming the purchase.
How long does the procedure take?
The inspection itself takes about half an hour but getting an appointment is all the longer. In addition, the administration also prolongs the process. When the roadworthiness test is complete, make sure to pick the trailer up with a vehicle that is suitable for the transportation of the trailer.
If you already have a registered trailer, what rules should be followed when using a trailer? Read our blog post about this.
If you need any Autóflex-Knott trailer parts, you can buy it in our webshop or order it at rendeles@autflex.hu or on our domestic sales line at +3676502058.