More and more people discover the versatile uses of trailers. Instead of travelling abroad it is now better to think about domestic trips. Due to the virus situation many people turn to nature, where it is not necessary to be indoors, together with many people. Instead of crowded hotels, campsites are becoming more and more popular.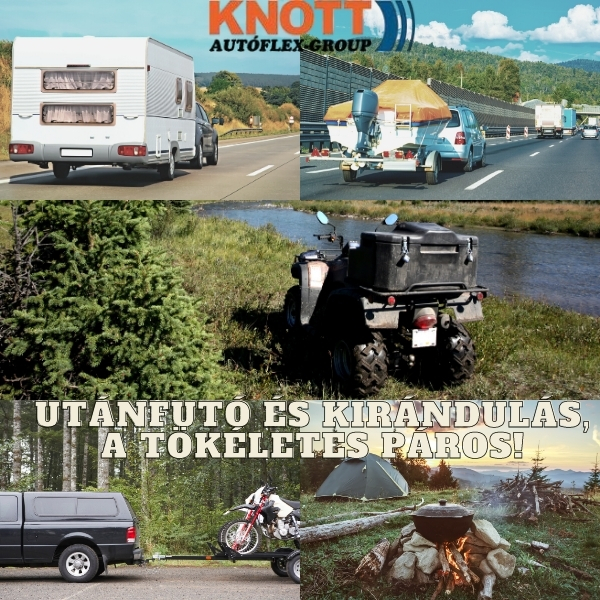 What can we do in the times of the Corona? Many people have thought, quite rightly, that it is time to discover the wonders of our country. Several factors have encouraged the public to buy trailers. Here are the 3 most common uses:
Trailers and excursions
In our previous article we wrote that the trailer is often an indispensable accessory for a family outing. With this we can easily transport our motorcycle, quad and even bikes. So, we can also make time for our hobby during the family trip.
Boat transport during the holidays
If you are also a lover of water sports, you need a special trailer to transport your sailboat or boat as well. You can even travel to the nearby lake for a weekend. Enjoy the lakeside relaxation, sailing and boating with your family.
What should you pay attention to when using the trailer?
Do not load your boat fully, since a large change in weight will change the driving dynamics and also affect the load capacity of the built-in parts.
It is advisable to equip the boat trailer with high water-resistant brake ropes and to request the axles to be equipped with high water-resistant wheel hubs.
If you go abroad and launch the boat in salt water be sure to wash the hub with fresh water
Camping in the wilderness
Nature lovers can use the trailer in two ways. The solution closer to nature is camping when we equip the trailer with a tent. The more convenient option is to use a caravan which is becoming more and more popular. Both alternatives allow us to find our spiritual peace in a calm forest and relax there after a year-round rat race.
It does not matter what you use your trailer for, if you need any spare parts, go to our webshop or order them at rendeles@autoflex.hu or by calling our domestic sales line at +3676502058.