Many people already know that with nearly 40 years of professional experience the Kecskemét based Autóflex-KNOTT Kft. offers a wide range of quality trailer parts for domestic and foreign companies.
Our product range covers all parts needed for conventional trailers, caravans, horse trailers, boat trailers, snowmobile trailers, car carriers and road freight transport. However, even extreme applications are possible as we are able to manufacture mobile bases with which any superstructure can be set in motion.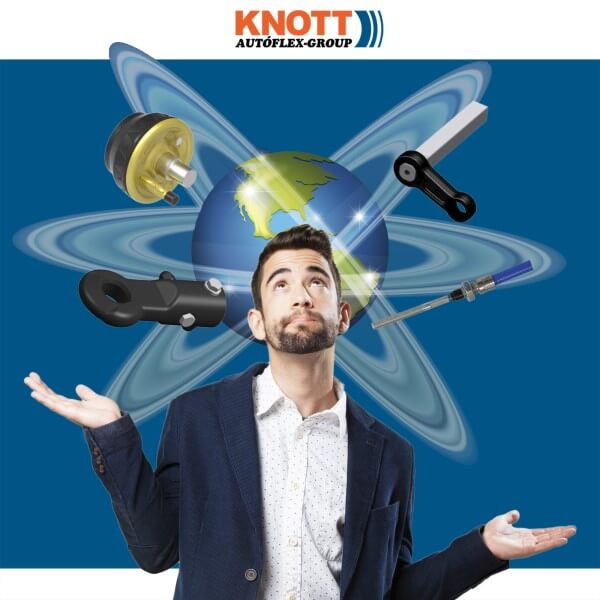 Autóflex-KNOTT everywhere
Thanks to the wide range of applications of our products, you may come across Autóflex-KNOTT parts more often than you would expect. As depicted in the popular Christmas movie, we can also say that Autóflex-KNOTT surrounds us, just like love. This is no wonder because you may encounter Autóflex-KNOTT mobile bases in different types of superstructures.
Theatres, festivals, amusement parks – with Autóflex-KNOTT base
We are also present in the cultural scene, as we have a partner who deals with stage elements and has already manufactured several rotating stages using parts purchased from us. It was a memorable job when we made a trailer parts for a theme park as well. At the same time, we can think of the stands and food trucks of winter-summer festivals. At fairs and festivals there are many sales booths with Autóflex-KNOTT parts underneath: hot-dog carts, barrel shaped beverage dispensers, mojito vendors. Of particular importance here are the various supporting elements which are "mandatory" in most cases when the total weight is constantly on the vehicle.
Autóflex-KNOTT parts are also used in many specialized areas of the industry
The use of support elements is also typical of concrete pumps, generators and compressors as well. In fact, you may also come across Autóflex-KNOTT parts in LED walls and mobile exhibition stands.
If you need any Autóflex-KNOTT trailer parts you can buy it in our webshop or order it at rendeles@autoflex.hu or on our domestic sales line +3676502058.