Knott Anti-twister coupling – Safely underway
Stable and effortless journeys
Perfectly coupled
Whether your journey progresses smoothly – or becomes a nightmare – depends partly on how reliable and robust the vehicle/trailer connection is. With the Original KNOTT stabiliser head everything that belongs together is guaranteed to stay together. The head stabilises your trailer in an instant, protecting you against dangerous sideward swaying movements and tragic accidents. It ensures you arrive safely.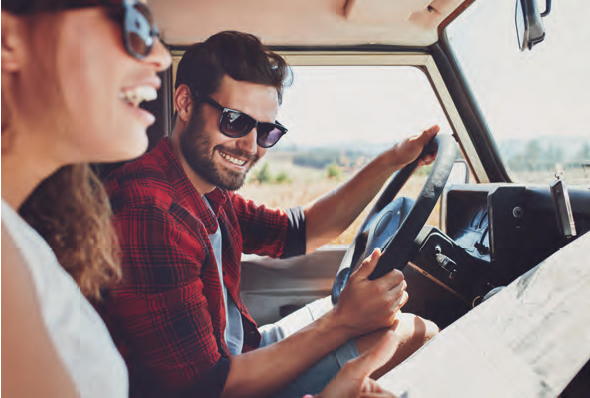 It's quick – and so easy
The trailer is stabilised by a robust lever that is operated in a single movement, ensuring a stable journey in next to no time. Uncoupling is equally effortless.
Everything under control
The pin indicates if the coupling head is correctly engaged. The actual wear condition of the friction elements is furthermore indicated on the handle. This allows you to keep everything under control. Worn linings can be effortlessly removed and new ones easily clicked in-place. The clever arrangement of the friction elements ensures that swaying and pitching movements are reliably prevented.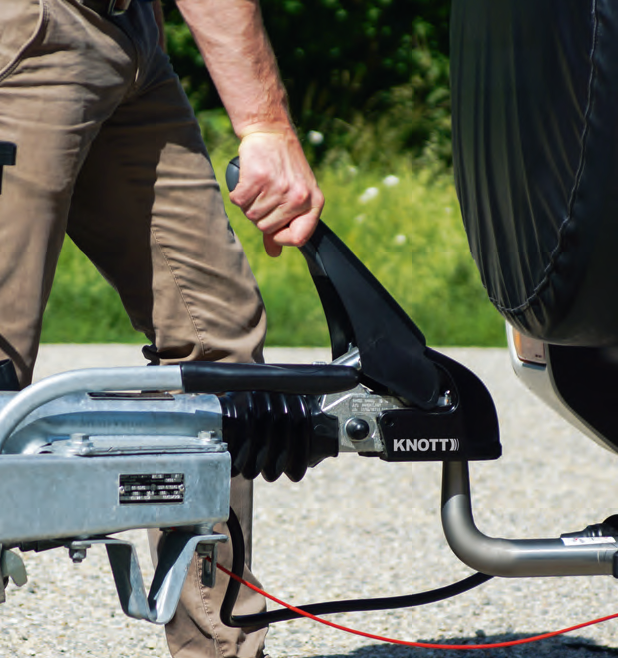 Stabiliser head
For trailers up to 3.5 t.
Nose weight up to 350 kg.
Easy self-assembly.
Dampens sideward swaying and pitching movements of the trailer.
Stable support.
Long, reliable service life.
Stylish design.
Easily replaceable friction linings.
Easily retrofittable for all trailers (drawbar diameter 35-60 mm).
Low unit weight.
Large clearance to rear of vehicle for easy coupling.
Easily readable wear warning.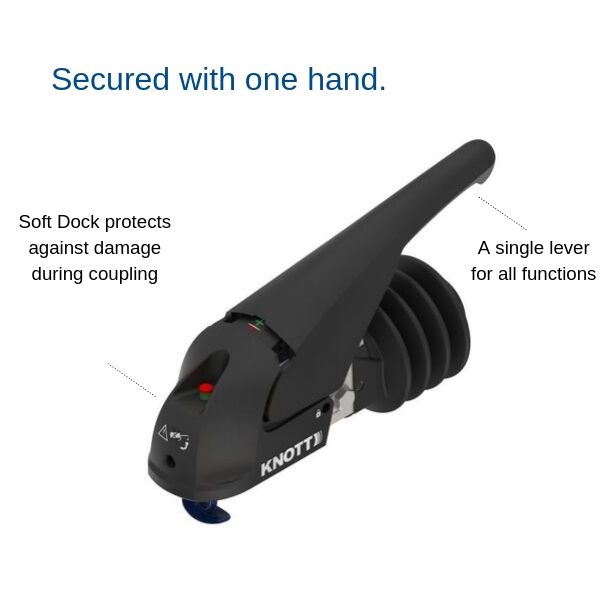 Anti-twister couplings from stock
Check out our Anti-twister couplings available from stock and which you can order online and start using in a couple of days. If you have any questions, call (+36) 76/481-515. Our expert colleagues will answer your questions.
Knott Anti-twister coupling KS30
M12/M12

Knott Anti-twister coupling KS30
M14/M14 u. M14/M12

Knott Anti-twister coupling KS35
M14/M14

Knott Anti-twister coupling KS35
M16/M16